Doc, Santa Fe, New Mexico
It all started with Doc a few years ago in 2008. 'I've lived on the streets since I was 16 years old.' He told me. 'My father used to beat my mother up and one day I got so angry, I swore at him and just run away. Now I run Doc Tours' and he points at his jacket with one hand covered with these beautiful rings, the other hand holding a Dr Pepper.
And I was hooked! I was looking for more of these beautiful encounters where people from all over the world tell me stories about their lives. Where they tell me about their hopes, dreams and aspirations too. I found them on my travels and around the corner of my street. Only to find out what I already knew: we are more alike than we are different. Here you can find more of these soul stories.
The first time I met Doc in 2008
Philiberto@Las Vegas NM in 2008.
This is where I basically live, he said. In my car and I have everything I need in here. Even this! And he pointed a gun at me. It is very dangerous over here. You can be save at the plaza, but that way up, I would not go if I were you. When I walked along the shops I saw holes in almost every window. Even around the plaza.
meer soul stories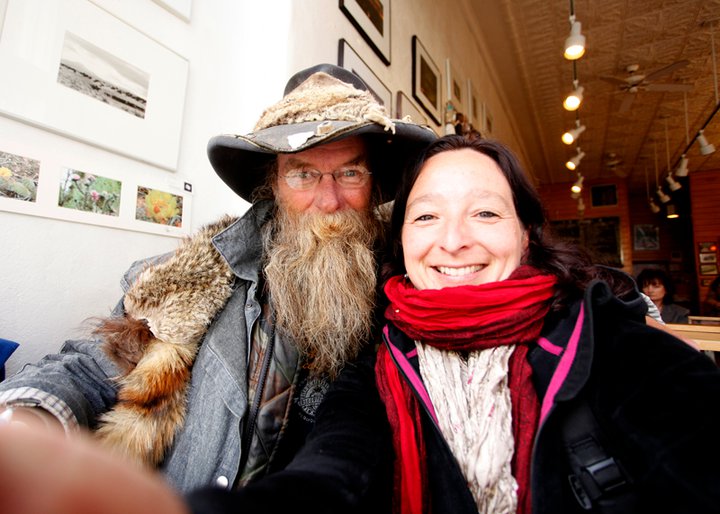 And three years later we drank a coffee together. 'So now you can tell all your friends at home that these are the people you hang out with on your trips!' he laughed
This girl was so courageous and her story was so sad at the same time.. Her bones could break so easily she regularly had to live miles away from her school and friends for a long time, just to heal her body again. Pooh, that really hit me.. but the wonderful thing is that she felt so special, just by being asked for a portrait. How simple things can be..
---
Beautiful testimonial here!